~*Full review here on
The Bent Bookworm
!*~
Feels
:
"America is the land of liberty, Danny dearest," Corinne said. "She won't stand for Prohibition, mark my words."
This book feels like a gangster movie with a few twists. Also not everyone dies, like in most gangster movies I've seen. I felt like I was sucker-punched in the gut a few times. Also I love how the author has chosen a relatively unexplored (in YA, at least) period of time (the weeks right before Prohibition took effect in 1919) for her setting. It was an awesome experience!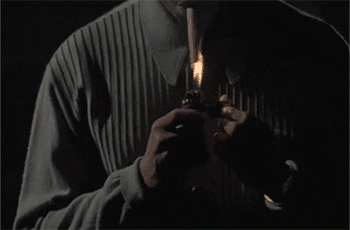 Characters
:
"No one likes a know-it-all, Ada."
"Yes, I've been trying to tell you that for years."
Ada and Corinne are amazing. Their chemistry just leaps off the page and it's beautiful. It made me miss my best friend so much. The back-and-forth banter had me laughing out loud, but their fierce loyalty to each other was what really made this story. The romantic interests - sure, they're there, but they are a background to the girls' friendship.
Plot
:
Destiny Soria has taken the year 1919 and turned it on its head with one change of facts: there is a small percentage of the population that are born as hemopaths, who have the ability to manipulate other people and sometimes time itself through some form of art. When I first started reading I thought that the hemopath ability was inspired by sickle cell anemia due to the influence put on the hemopaths' aversion to iron (an iron deficiency being one of the side effects or symptoms of sickle cell anemia), but after I finished I wasn't sure. It's an interesting thought, though. If it WAS so inspired, the author definitely gave it a new look by making it a strength and also making it just as widespread in people of every race.
At this time in history, hemopaths are feared and even hunted in Boston. Once considered artists, they are now looked at as freaks that are sub-human. Ada and Corinne find the noose of the law closing on them as they struggle to survive in their underground nightclub home, seemingly able to trust almost no one. Hemopaths start disappearing - people they know. Unsure where to turn, they spend a lot of time wandering from place to place. At times this was kind of a drag...it created atmosphere but left me wondering what was the point of a particular scene or chapter. However, the characters and a lot of the places they visited were interesting enough to keep me reading. I really wanted to find out WHO was behind all the horrible things that kept happening!
Worldbuilding/Description
:
Reading this was like walking down a dark, foggy street. Or sitting in the darkened, smoky club surrounded by toughs and exquisitely dressed women. OR being kidnapped and dragged to a sterotypical "insane" asylum! There is a definite 1920s vibe to it that I loved. It's so different and feels so glamorous compared to most places and even books (maybe I haven't read the right ones?) today.
Final Rating
:
4/5 stars. As I mentioned, the plot did drag a bit sometimes. Also I wish that Charlie and even Gabriel had been a little more fleshed out, but maybe that would have taken away from the strong thread of female friendship that holds the story together. I also really enjoyed the diversity aspect, as Ada's family was not white but neither were her parents from the same country, and there is a LGBT couple as well. I loved that Destiny Soria didn't gloss over how any of these characters would have been treated at this point in history but manages to (to me, at least) portray them without the slightest hint of bias. I'm not marginalized myself, so I can't authoritatively speak to how accurate the characters are, but they felt very real and relate-able.
Blog
|
Twitter
|
Bloglovin
|
Instagram
|
Pinterest
|
Google+