This review appeared on The Bent Bookworm!
WARNING: Possible spoilers for the FIRST book!
The girl whose gift is chaos. Death is her burden. Wherever she goes, it follows. They say she can either save the world or end it.
"I will worship thee."
Aileana fell through the portal she was supposed to be closing, and everything went to hell in a handbasket from there. And not in the fluffy kittens type of way.
She's kept captive in a room full of mirrors, where the dark faery lordling Lonnrach drains her blood for his own means as he tries to locate the scattered humans of the world, their civilization already decimated by the faery that broke out of the 2,000 year old prison. It's creepy. The mirrors, and the confusion as she begins to be unable to tell her own memories from those pulled forth by Lonnrach, are creepy. However she's soon (relative term here) rescued by none other than her faery crush, Kiaran. But wait. It's not Kiaran…buuuuut it's sort of Kiaran.
It's Kiaran's bad-ass sister, Aithinne, who has bigger balls than any faery male in any realm, hands down. She's also now my favorite character, both for her heroics and her humanity – yes, I know, how ironic. She has no filter and it's hysterical. She also is endearingly clueless about 19th century Scotland.
"A dictionary. Is that a type of dessert?"
She spent 2,000 years in an underground prison being tortured by Lonnrach and his cronies, and she simply has no fucks left to give.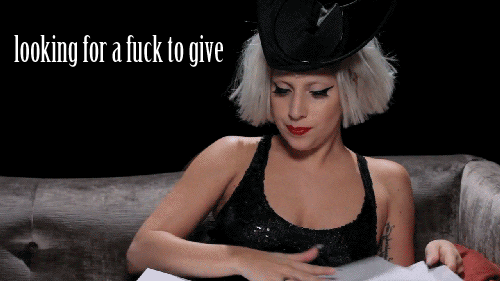 As far as I'm concerned, Aileana can just go sit down and leave Aithinne to handle everything. Like, move over. Aileana is just a wanna-be bad ass when she stands next to Aithinne (and she still feels the need to remind us of that, though not nearly so often as in the first book). Ok, so Aileana does have a place and is still good for something but I feel like Aithinne is the real heroine here, for reasons that I can't fully explain because I'm trying to avoid spoilers. But she says things like,
"I admit to being somewhat unclear on the function of human tears. So we're sad about this? Should I menace someone?"
I want her to be my new BFF. Anyway, while Aileana isn't as annoying in this book as the first, I still took an instant like to Aithinne that I didn't to Aileana…which I guess is ok. The heroine is allowed to grow and change and if she didn't I would be suspicious and critical. Aileana has left a lot of her bloodthirsty swagger and bravado behind (thank god), and due to the revelations in the story as it goes along, she's forced to look at some really ugly things and decide if she can live with them and the people involved – mainly her growing relationship with Kiaran – or not.
I was very intrigued by the world building presented in this book. We get SO much more backstory and so many things that just made me screw up my face and question things in the first book, are explained. At times the "dream" sequences feel like an info dump…but it's a very interesting info dump. I'm not up on my faery lore, so I'm unclear on how much is pulled from Scottish tradition and how much comes from Elizabeth May's imagination. It really explains a lot about not only the world, but Kiaran in particular.
Speaking of Kiaran, let's talk about him. Aileana is head over heels for him but confused and scared of him at the same time. My mental image is of this guy:
Sidenote: My perception of the whole Aileana/Kiaran relationship was rather skewed in the first book by what I thought was the fact that faeries in this world cannot feel, that they have no emotion. I'm still not sure if May did this intentionally or if I just assumed too much. BUT. Apparently that is NOT the case. If I had realized or considered that as a possibility, I think I would have felt a lot more liking for the fae in general. As it was I was just convinced Kiaran was a sham and Derrick was a freak.
To continue…a lot of Kiaran's past is explained in this book. He becomes somewhat more bearable as a result. He also continues on the path of the slight, suspicious crack in his unfeeling faery heart, and there are some really sweet, cute moments between him and Aileana and also with his sister. Is it possible our ancient, bitter Kiaran is actually growing past the emotional maturity of a 10 year old? Well, possibly, but old habits die hard and he's not used to growing pains.
Kiaran smiles, that beautiful false smile that makes my heart ache. His face is a mask, flawless and immaculate, no hint of passion or emotion. Even statues have more life.
Kiaran objects to having the feels. Flawed hero, sexy dark knight, wah-wah. I still think Aileana should have stuck with Gavin. Also maybe some certain undesirable events wouldn't have happened in that case, but since they did here are some of the "awwwww" level quotes.
"You think I can't bear to look at them [Aileana's scars], that I believe these mean you're weak." Karan's fingers are at my pulse now, thumb sliding down to my collarbone. "That couldn't be farther from the truth….I want it to be me, not you."

"Why didn't you just tell me?"

"Because I'm still learning," he says quietly.

"Learning what?"

"How to feel."
D'awww. Then leave it to Derrick, who is, thankfully, back in true pixie form and lightening the mood at every turn.
Derrick is quiet for the longest time, wings fanning softly. His golden glow is slowly returning. "I see the way he looks at you."

I swallow, afraid of his answer. "And how is that?"

"Like he wishes he was mortal."
So, yeah. Their relationship progresses, in a pretty reasonable fashion. Honestly though, I still don't really feel it. I wanted to. But I don't. I think a lot of other people will. But I just don't.
The Seers are idiots. I don't blame Kiaran and Derrick for just wanting to kill them all. Even Gavin has taken a stupid pill. Le sigh.
Along with all of this, the fae are still trying to take over the world and kill all the humans and at first we're not sure why other than that they are bloodthirsty bastards...and then there's this great big revelation that changes everything and - but that would be spoiling.
Then…that ending…WTF?? I mean…..seriously, WTF?!!?
Overall I gave this one 3.5/5 stars, just like the original. But for different reasons. I looooooove Aithinne and for her sake alone I almost said 4 stars. The other issues I have though, in the end said no. The other big issues I had were…well. So the torture bits in the first few chapters? They're…very tame. I understand a lot of it was a mental mind fuck, but…there's all these intense feelings on the part of the characters and I felt like the action we were shown didn't warrant it. Apparently I'm a coldhearted SOB. The world-building feels rushed. Like, we're told what happened to the human realm in the time Aileana is gone, but we're never quite shown. Not enough to warrant the way the other humans treat her when she comes back. And again, I was left feeling like this was a middle-grade masquerading as a YA book. It's so very clean for such a bloody subject matter. Haha, I guess I'm a bloodthirsty, coldhearted, horny bitch? Because while sexual matters are alluded to, there's only kissing and a vague reference to the removal of clothing. Which apparently isn't enough for my depraved mind?
I still really enjoyed it and would recommend it, especially to those who are a little uncomfortable with sex or language in their books. I just wished it was a little less one-special-snowflake-to-save-the-world-ish.